You CAN play a musical instrument!
Updated Website Coming Soon!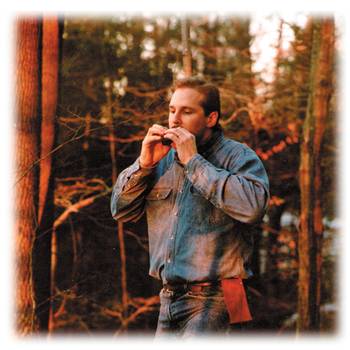 You just haven't found the right instrument…YET
You've tried before… but with an instrument that didn't fit.
You have always wanted to play a musical instrument but haven't been able to stick with it for whatever reason. You want to take up an instrument now, but there are obstacles. You are busy. You don't consider yourself musically talented. You can't think of an instrument that will fit into your life. Maybe you tried before, but the instrument wasn't a match for you.
Is episode 3 missing from your life?
Music is important to you and almost a part of what makes you human. Playing a musical instrument, making music yourself, has been something that you've always wanted to do. You feel like your life is like a 6-part movie… and you're missing episode 3.
Is music a hole in your life?
There are holes in your life that you want to fill… marry your "true love," have and raise kids, visit certain places in the world, go skydiving, make music. But there always seem to be things more urgent than taking the time to learn an instrument.
You can't commit 1 1/2 hours every week for a music lesson.
Music lessons involve drive time, wait time, lesson time. It takes time to find a teacher right for you. If you get started with a teacher that you don't like… you'll have to quit.
You can hardly find 1/2 hour of uninterrupted time in your day even once in your week… let alone the 5 or 7 days a week needed to progress with many instruments.
With many instruments you have to go to a special room in your house/apartment every time you want to play or practice… because that is where your piano (or other instrument) stays. Or you might have to find/get your instrument from wherever in your house it happens to be. Even after you've found your instrument it might take 5 minutes to get it ready to play (assembly, reed prep, tuning, etc.). These are little time obstacles, but they often keep you from playing and practicing.
Many instruments are backwards for you.
Most instruments make you mold your life around that instrument… which is backwards from what you want. Instead, you want an instrument that fits into your life. Why choose one that makes you re-order your life around its demands? Instead you could start playing a "polite" instrument that lets you leave your life "as is." And it just "fits in."
Introducing Mountain Ocarinas.
Regardless of your previous musical challenges, regardless of how busy you are, you can start making music now with a hauntingly beautiful flute that is small enough to take wherever you go.
You can find time to enjoy it —and to become really good at it— because you can play whenever you have a free moment: watching the sunset… hiking in the mountains… waiting in a parked car…
You thought you were too busy to fit music into your life.
When you play an instrument that fits into your life (and not the other way around), you will surprisingly have plenty of time to learn and excel in music. All the tiny bits of free time in your day add up to be substantial.
Imagine how it will feel to have music in your life… to finally fill that hole that you've felt for so long.
Imagine where you will be in one year.
Think how much you will grow musically over the next year, because you got started today.
Why Mountain Ocarinas?
They are easy-to-learn.
Get started with an instrument that will be easy-to-learn from day one. With a quick start you will build positive momentum instead of discouragement. Many musical instruments are hard to play and take months or years before you can make a nice sound with them. Why start with hard? Instead, start with an instrument where you can play your first simple song in your first 15 minutes, even if you have never played a musical instrument before. Immediately see your progress. Immediately have fun.
The self-learning curriculum is your music-teacher-in-a-box.
With the self-learning curriculum, you will have a "teacher in a box." Take your teacher out when you want, when you have time. Scheduled private music lessons can make it difficult to get started and keep going. You need to arrange your life around the teacher's lesson schedule. Private lessons can play an important role in your music journey, but they can also be an excuse for procrastination and an obstacle to getting started now… or ever. Get started now with your "teacher in a box." You will be able to learn on your schedule, whenever you have a bit of free time. As you finish the 24 lessons, you will complete the equivalent of a one year music program. You will read music, understand rhythm, and play by ear.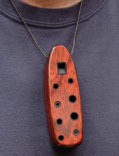 You can wear your instrument.
With an instrument that you can wear around your neck, attach to your belt like a cell phone, or carry in your pocket or purse, your opportunities to play and practice will multiply. Few musical instruments can be "worn." And if you don't have an instrument with you, easily accessible, you cannot play. You cannot practice. If your instrument is always with you, you can take advantage of "the two minute method" where you take brief one to five minute music breaks as mini-rewards in your busy schedule.
They have concert-quality sound.
Playing a musical toy gets old fast… the same is true of a low quality instrument. Instead, get started playing an instrument with a rich, concert-quality sound, a sound that others will enjoy. Spend time with an instrument that you will grow into, not out of.
No babying is required.
Playing a super-durable instrument that doesn't need to be babied or handled with kid gloves will give you new freedom to play and learn music. If you had a 3 million dollar Stradivarius Violin, you would probably be careful where you took it. Or if you had a $900 Martin acoustic guitar, you would think twice about taking it with you on your trip to the beach. You wouldn't want to expose it to the sand, moisture, salt, and sea gulls. You wouldn't want to let it bake in your trunk. Wouldn't it be nice to be free from those cares? Be free to take your instrument anywhere and everywhere: camping, hiking, rock-climbing, white water rafting, to the beach, to the park. You will never need to worry about damaging it on accident. If you do, it will be replaced free of charge. For life. If your ocarina is ever accidentally damaged, you can take advantage of our T-Rex Guarantee.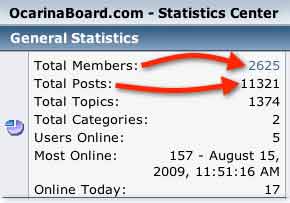 You'll be supported by an active online community.
It will be easier to reach your musical goals with an already established and active community standing with you. With many instruments you will be on your own, with little support. A supportive, knowledgeable and caring group will provide the answers to questions, support and encouragement to help you learn and continue your musical journey.
Intuitive linear fingering pattern.
Get started with a musical instrument that was designed to make it easy to learn and play at a high level. Some instruments seem counter-intuitive to learn. They get in your way instead of out of your way. With an intuitive, linear fingering, you will learn faster and progress further.
An instrument that fits into your life.
You are busy. Your free time is precious. So start with an instrument that fits into your busy life, not the other way around. How many instruments can you think of that do that? Get started with something that is… Palm-sized. Easy to learn. Always there. Always ready.
---
How Do They Sound?
---
The T-Rex Guarantee
We want you to take your ocarina every place you go… and not have to worry about babying it. To the beach, on an African safari, on an expedition to the North Pole or even on a journey in a time machine. If your ocarina is ever accidentally damaged to a point where you can no longer play it, we will replace it.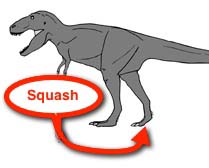 When You Return To The 21st Century
If your time machine travels take you to a pre-historic era, and you are chased by a tyrannosaurus rex, and your ocarina is squashed in the pursuit… no problem at all. When you get back to the 21st century, mail us your ocarina pancake. We will either fix it or replace it with an ocarina of similar value. No questions.
365 Days To Decide
In addition, you are covered by our 365 Days Complete Satisfaction Guarantee. Order any products directly from us (either from this website or over the phone). Try our products for as long as you like… up to one full year. If you decide for any reason that you don't want to keep any of our products, simply contact us by phone or email and let us know. We will cheerfully refund your full purchase price. We will also refund the shipping charges for orders shipped to the U.S.A.
---
I am sad to say that I don't really find the sound of the ocarinas to my liking.
Hello Mountain Ocarinas,
Firstly, I would like to say what a great business you have. You promote your products in such a good way and you truly have some great products. My ocarinas are extremely well made and look incredibly durable. However, I am sad to say that I don't really find the sound of the ocarinas to my liking. It is just a little too loud and shrill for the G ocarina and the C is just a little too "breathy" in it's low to middle register. I can never really practice or play to myself because of how loud these ocarinas are. This is a plus to some people, but being a college student in an apartment with three other people, I am sure you can understand why this is a con to me.
I was wondering what steps I would need to take to return my ocarinas. Thank you for your well made products and excellent service!
The above was an email from a customer who decided to return his Mountain Ocarinas. We don't want anyone to be stuck with an ocarina they don't love.
---
But I don't have any musical ability…
If you think you have absolutely *no* musical ability… you probably have more than you think. If you can hum a tune, you can play one of our flutes. Our self-learning curriculum consists of a 24-unit book with 3 companion audio CDs. It guides you step-by-step from sounding your first notes to playing from a book of folksongs or hymns. You can give it a try right now. You can vicariously play your first song through watching our video lesson here. A completely deaf person has learned to play our ocarinas (You can read about it on our forum). Absolutely no previous musical experience is required. Really!
I'll probably just give up on it.
You might give up on it. We can't guarantee that you won't. But you just may surprise yourself and stick with it. Many of the big obstacles that you would have with other instruments don't exist with ours. Our ocarinas are small, easy to learn, easy to play, extremely durable, and can be carried with you throughout your day. Our curriculum lets you learn on your schedule. You will have the support from our online community of enthusiasts. And if you ever decide our instruments are not for you, we will refund your complete purchase price including shipping costs for one full year.
---
I've never played an instrument before. With your book I could already read them all (musical notes) in less than a week!

I would just like to say you guys have done a terrific job, with everything, the ocarinas, curicullum, … everything.
I got one of your ocarinas and the 'Learning to Play' book last week and it's very well put together. Most people I know who play instruments had to go to school for almost 2 years before they even finished learning how to read notes. But with your book I could already read them all in less than a week! Without any prior musical education.
The diatonic fingerings are also very easy to learn and I could already play the first song (Hot Cross Buns) in a matter of minutes! Of course it's a very easy song but still, I was impressed by the pace I was learning at. I already braced myself for months of irritation to learn to play, but boy, was I wrong.
I've never played an instrument before so my family was also impressed by the ease of this instrument. They were expecting a lot of false notes and cursing from me, hehe. The squeakproofness (is that a word?) of this ocarina is amazing.
A friend of mine who's like a musical genius (he can play about 7 different instruments) wanted to try it so I gave it to him. Even without a fingering chart or sheetmusic he could play basic songs within minutes!
Anyway, what I'm trying to say is. The mountain ocarina is an extraordinary instrument, easy to play, quick to learn and produces a beautiful sound. You've really done a remarkable job with it.
I wish Karl and all other people who made Mountain Ocarinas possible the best of luck and a flourishing business.
Regards from a very satisfied customer,
Cedric Jacobs
Schilde,
Belgium
---
With so many types of ocarinas to choose from, why choose a Mountain?
With so many shapes, sizes, and makers of ocarinas, it can seem overwhelming to pick from the ocean of choices. So why choose a Mountain Ocarina? Ours are different from almost all ocarinas. They are extremely durable (guaranteed for life against accidental breakage), small in size, and big in sound. They are clear, crisp and loud relative to most ocarinas. The difference in sound is neither good nor bad. But definitely different. Many serious ocarinaists who start with other instruments eventually want to own one of ours. Your skills will easily transfer from one ocarina to the next. Even if you eventually play a different type of ocarina as your primary instrument, you will be happy to own your Mountain.
---
I have a collection of over 100+ ocarinas from all over the world.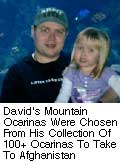 I have a selection of MO's now, however, the diamond wood or hybrid ones are sooooooooo sweet, they feel so nice in my hands, I really enjoy playing them, and I have a collection of over 100+ ocarinas from all over the world. A couple of my MO's are the only ones which will be going with me to afghanistan for my assignment there. (which i leave for in just a few days.)
David Stanton
Ocarina Ambassador In Afghanistan 🙂
---
The number of notes it plays is too limited.
Ocarinas do have limited notes, and there are some songs that you will not be able to play. However, Mountain Ocarinas cover the comfortable vocal range and are fully chromatic, so even though there are songs you can't play, there is limitless music you can play.
After I learn to play, what next? (Will I be limited because it's a relatively obscure instrument?)
The ocarina world is bigger than most people realize, until they join that world. There is a limitless amount of music you can play on your instrument. There are music books you can buy. There is endless free folk and public domain music available online. You can meet ocarinists around the world on Facebook and ocarina discussion groups. YouTube alone has over 120,000 ocarina videos. You can play for your personal enjoyment. You can play in musical groups. You can perform publicly. You can take your ocarina playing to whatever level you choose.
---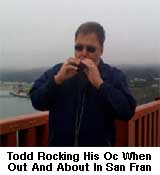 I wasn't that impressed with the G MO initially
I got the MO poly G first, back in September. I didn't get the G and C package because I really wasn't sure that I'd enjoy playing an instrument with the range of an ocarina. And I'll be candid: I wasn't that impressed with the G MO initially. I couldn't easily play it in tune, especially in the higher notes. They seemed too unstable. I also wasn't happy with the tone quality I was getting. This forum wasn't up and running at that point, and the other forum for MO players seemed to have become inactive. So I bought a soprano transverse ocarina.
In all fairness, my expectations were way too high
I found it much easier to control the pitch, but I didn't much care for the ergonomics of the transverse form. It felt clumsy to me to have to keep my left pinky anchored most of the time. Also, although the notes were clear enough, I didn't find that I had many dynamic options. I could play it okay, but I couldn't make it sing. In all fairness, my expectations were way too high. I was a complete novice. In any case, I decided to keep looking, although I still have that soprano.
Next I invested in the MO poly C, and another soprano F, at around the same time. I liked the C a lot. The size was perfect for my hands, and the sound was clear and cool. I didn't like the soprano F at all. I kept it for about a month and kept trying to get used to it. I could play it okay, but I just couldn't get any kind of dynamic range with it. In the meantime, I was playing the MO C all the time. In fact, it had quickly begun to take the place of my tin whistles as the instrument I would instinctively pick up when I wanted to make music.
I eventually sold the transverse on ebay. I couldn't see a reason to keep an instrument I didn't enjoy playing. I also acquired an English pendant ocarina, just out of curiosity, but again I found nothing to like about the fingering system, apart from its ingenuity, so I soon gave it away.
It had somehow gotten more playable while sitting on my desk collecting dust
For a few months, I played the C poly and didn't touch the G at all. My only gripe with the C was the absence of that 10th hole. I started making Youtube videos, all with the C. I got the hardwood C and continued to play it exclusively. But the people in this forum kept saying I should give the G another chance. So eventually I did, and made the startling discovery that it had somehow gotten more playable while sitting on my desk collecting dust.
Hmmm…
You know, I think the word "wail" pinpoints what I like about MOs. I didn't realize it when I first got them, mainly because I didn't exactly know what I was looking for. But I knew that this sound that AlMartino gets was something I wanted. The more I played, the clearer it became to me that I wanted an ocarina that could be played in a more "saxlike" way. The MOs really work.
I don't feel quite dressed if I don't have it with me
My "marbly" white warmstone G has become so much a part of me that I don't feel quite dressed if I don't have it with me. Not long ago when I had to put on a jacket and tie for some occasion, I found myself putting it into the inner pocket, as if I were going to need it. I'm unable to do as much recording as before, but I think I play more than ever. I guess everyone has certain standards that they warm up with. I usually play "Tam Lin," or rather my version of it. I remember when I recorded that, it felt like I needed supreme concentration to do it, and I was winded at the end. Now I rip through it without even thinking, to wake my fingers (and ocarina) up. Then I do some chromatics. Then sometimes I just slip from one tune to another.
The other day I was playing "Colonel Bogey," got to the end and started to play it again, and it hit me that the first two notes were the same as the first two notes of "Hey Jude," so I veered off into that. Then as I was playing it I tried to think of another song that starts with those two notes. I came up with the Army theme, "As Those Caissons Go Rolling Along." Hmmm.
My one-year anniversary of playing the ocarina
I just realized that sometime around now is my one-year anniversary of playing the ocarina. I placed my order for the poly G on 9/11/2008 (or 11/9/2008 outside the US) so I probably received it within a few days.
I had no understanding of the sensitivity of the instrument
It's interesting to remember, because my first impression wasn't all that positive. I had no understanding of the sensitivity of the instrument, and therefore had a hard time playing it in tune. It frustrated me that certain notes sounded "off" and I of course blamed the instrument.
Then I got a soprano transverse ocarina, and realized that it's just the nature of the instrument for the pitch to be labile. But I didn't like the fingering system of the 12-hole ocarina very much, so I ordered a MO poly C, and played that for a while, getting used to the pitch and breath subtleties. I upgraded to a C hardwood, and played it pretty much exclusively. But the persistent people of this forum urged me to give the G another chance, so I did. The second time around I bonded with it very quickly. I soon came to think of it as very nearly the perfect instrument, and quickly got a warmstone. The pitch range of the G is high enough to be sweet and melodious, without being shrill, and low enough to be full-bodied.
In about 15 minutes he was playing a creditable "Iron Man" theme song
A week ago, I gave my poly G to a 13 year-old child who was very interested in music, but had no instruments. He said he was able to pick out tunes by ear on a keyboard, but he didn't have a keyboard. So I thought he might like the MO. And I gave him one of the MO cards with fingering chart, which I had in my wallet. I watched him studying it and trying out notes. Sure enough, in about 15 minutes he was playing a creditable "Iron Man" theme song.
So, to celebrate my one-year anniversary, I'm ordering a new poly G! I think it's good to have one in the car for occasions like this, when I meet someone who I think would really enjoy the MO, but might not have the opportunity to get one.
At Dunkin' Donuts
The other day, I was waiting in the parking lot at a Dunkin' Donuts while my wife was inside getting coffee. It was a chilly morning, so I had the car windows rolled up. I started playing "The Sailor's Wife," a Scottish jig that I've been fooling with lately. I saw this big burly guy inside Dunkin' Donuts get up and somehow I just knew he was going to come out to the car. Sure enough, he did. He came over and asked me to play again, so he could hear it. I did, and then he asked me more about the instrument and where he could get one, so I gave him a MO card.
This instrument has virtually become part of me.
It just made me think about the fact that a year has gone by, and in that time this instrument has virtually become part of me. I still take out the sax and the recorder from time to time. But playing them means getting them out, putting them together, and so on. It's not much to do, but it's a long way from being able to play anytime the urge strikes me. I have no way to calculate how many hours of playing I've had during the last year, but I'm sure it's many, many more than I would have had if I hadn't discovered the MO, and had to play only at specially planned times, in specially planned places.
Now that I've played at open mic night a few times
Now that I've played at open mic night a few times, I find that I'm spending more time thinking about and playing music that works without accompaniment. After the nervousness of the first time, I enjoy performing, and I want to make it enjoyable for the people in the room. Selecting the right music is crucial. A lot of the tunes I've done on Youtube simply don't work without accompaniment; some do. The trick is to figure out which ones do.
At the local open mic, I am more and more often asked to come up and "back up" other musicians. This is a great testimony to the sound of the MO. People can hear it and they love it. It's also a bit scary, since I never know what I'm getting into; but I'm getting used to it now. Mostly they want little riffs to punctuate the lines of a song, and I can do that without getting into too much trouble.
Hats off to Karl and Cliff and their families for running a great business and making these instruments available to the world!
---

---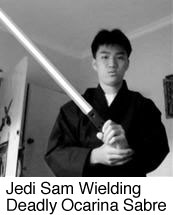 Frankly I had been skeptical about Mountain ocarinas for quite a while
Some of you may already know me.
I'm Sam, or "kissing88", and I am an administrator at the notorious glorious The Ocarina Network Forum 😀 .
Frankly I had been skeptical about Mountain ocarinas for quite a while.
I did own a Polycarbonate G Mountain Ocarina over a year ago (as you can see in this old video of me), but back then I was only months into the ocarina obsession passion and was an absolute transverse ocarina chauvinist. I think Zelda might have been to blame for this.
Because of my strong preference for 12-hole style ocarinas it did not stay in my collection for too long
Despite knowing that my old Poly G was a nice instrument that was affordable, indestructible and pocket-sized… because of my strong preference for 12-hole style ocarinas it did not stay in my collection for too long ??? . I ended up giving it as a gift to a young friend at church who was curious about ocarinas. I felt that it was the perfect ocarina for such a kid, since he has two rowdy brothers who play rough with him (ie: a hell for fragile ocarinas), and I trusted MO's quality to be acceptable as a gift (I would never give an ocarina I don't think is good as a gift).
From that day on I felt that I was finished with MO's
And yeah, from that day on I felt that I was finished with MO's. I had owned one, experienced how it was like and had convinced myself that it was not my style of ocarina ::) . I was a sweet potato man. I went on to pursue various 12-hole ocarinas, Double ocarinas and Triple ocarina. Afterall, why play such a simple 10-hole Inline ocarina when you could be tooting chords on these complicated multi-chambered ocarinas? I could live without putting an MO in my hands ever again. I am a sweet potato man…..a sweet potato man… I said to myself over and over :-\
The disease called Ocarina Awareness was spreading all over the world.
Time passed, and with it came more experience with ocarinas and improvements in playing.
The Ocarina community had changed a lot too with time. Forums were established, new brands from afar had been discovered, people started having deep discussions about which ocarinas they prefer, etc etc etc. It all felt like we were part of some new era for ocarinas. The disease called Ocarina Awareness was spreading all over the world.
But how could I get it back from the kid?
MO did not remain dormant either. I noticed new things going on, like the video that guarantees "Lifetime guarantee", Variations on Greensleeves by Karl (which I absolutely love listening to), a horror video of shattering ocarinas, why Karl wears the same clothes, recording tips, etc. I learned so many things from these videos, like how to record well, how to pronounce "Target" correctly, etc and was greatly humbled by Karl's expertise, experience and insight.
With all this happening, I have to admit I started getting cold feet about having given away my old Poly G. But how could I get it back from the kid? I even considered asking him whether he wanted to trade it with one of my 12-hole ocarinas that I don't use very often to get it back.
I was very skeptical about this
MO then made this forum. At first I was very skeptical about this too – it's a forum dedicated to one brand… how far could it go.
I was encouraged to come here by good ol' Cliff, who had always been very friendly and enthusiastic towards me. I joined, and even if I didn't currently own an MO, I still liked to drop in every now and again because of the warm and cheery atmosphere and the humor (lol @ ocarina chucks ;D ).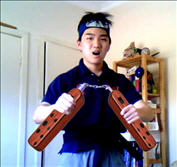 After listening to recordings by ubizmo and Karl's unfinished Mountain Myst album, I started seeing beauty in MO's that I did not see before.. I started getting blasphemous temptations to want MO's again.
I started wanting ocarinas that I could carry with me everywhere I go and I would not have to fear of breaking
As time went on with my own ocarina playing, I started wanting ocarinas that I could carry with me everywhere I go and I would not have to fear of breaking. I do have a lovely Woodsound Alto C ocarina that is made of wood.. but even wood is susceptible to damage. 12-hole ocarinas are also bulky to carry around as easily. I started looking into cheap plastic pendant ocarinas. However, I needed more range.. and I always did prefer linear fingering.
The material Corian ("warmstone") started to really grab my attention. It looked like such a beautiful material that is also very tough and non-porous. I would post on The Ocarina Network every now and again that I would love to see more ocarinas made of that mysterious Corian material, and that the ocarina of my dreams would be made of Corian.
And yeah.. one thing led to another.. and by some strange twist of fate (or should I say "divine prompting" 😉 ) I now have in possession a lovely Corian C and G Mountain ocarina set of that special dark green, jade design. It just arrived in the mail today (much sooner than I had "expected").
Thank you so much Cliff and Karl!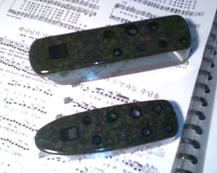 Love is sweeter the second time around
My love for MO has been rekindled a second time around (love is sweeter the second time around 8) ), and I've become a full-blood MO fan. I am overwhelmed by the pure beauty about everything to do with these MO's. They are so shiny, elegant and compact, like precious magical relics. The sound is also refreshing and powerful, which is what I am starting to prefer recently.
The MO's have instantly become one of my favourites
I did not post an introduction here at MO forums for so long, because until today, I did not really feel that I was part of this strange Mountain ocarina cult 😛 . But perhaps it was inevitable, and my descent to the dark side was only delayed because of Zelda. The MO's have instantly become one of my favourites, and I am very happy to now be a legitimate member of the wonderful community 😀
---
Do I Really Need Another Musical Instrument?

You probably don't need another instrument. But maybe your life would be enriched musically with an instrument that you could wear or take with you.
Will I Stick With It?
You don't want another instrument that will just end up sitting on the shelf collecting dust. As busy and distracted people, many of our interests end up falling by the wayside. It's a hard problem, but we've been trying to help our customers since we started the business in 1994. To help busy people stick with their music and realize their musical dreams, we recently started The 5-Minute Musician's Club™.
The 5-Minute Musician's Club™
Do you ever watch great musicians play? Their ability to create beauty and to powerfully express emotion seems almost magical. Music seems to flow from within them. How about you? Have you ever dreamed of making music that way?
Is that dream working out for you?
If not, it still can… if you have five minutes!
Find out more about The 5-Minute Musician's Club™.
---
Frequently Asked Questions (FAQ)
What ocarina(s) do you recommend I start with?
If possible, we recommend starting with both a C and a G polycarbonate ocarina. Why? Well, I feel best when clients order both instruments because, even though the two differ in character and tonal range, you play the two in the same way, in other words the two instrument differ in character and tonal range. Most people will enjoy having both, often more than they initially realize.
If you have to choose one key to get started, a key of G may be your best choice. From talking with teachers who use our instruments in music education co-ops, we feel that the G ocarina might be slightly easier at first, though all our ocarinas are easy to learn to play relative to most other instruments. Also, the key of G works best with our Learning to Play Mountain Ocarinas® music curriculum because songs on the companion CDs are recorded on a G ocarina.
Polycarbonate or hardwood/Warmstone/aluminum? First of all, the polycarbonate ocarinas are a great place to start for most people. These are quality instruments that play beautifully and are virtually indestructible. Even though a lot of our clients who fall in love with their ocarinas tend to upgrade to one of our higher end instruments, their polycarbonate instruments still have a place. (Some folks upgrade around birthdays or at Christmas time.) For instance, there may be times –a day spent caving or at the beach– when you don't want to abuse your show piece ocarina. All our ocarinas are pretty tough, but you might not want to scratch one up. I'm an avid hiker and father, so I'm just about always wearing a polycarbonate G ocarina around my neck (including now, as I type this). FAQ list
If I were only going to buy one, should I purchase the G or the C ocarina?
We recommend starting with the G, but both are very useful depending on the song, the mood, the situation, whom you are playing with, etc.
I suggest that you learn with the key of G ocarina since it works best with our "Learning to Play Mountain Ocarinas" curriculum. The recordings for the curriculum were made with a G ocarina. It is a smaller instrument and thus more portable, and personally I think the G is a better looking instrument.
Listen to the below two songs each played on both a C and a G ocarina.
Spancil Hill (C) Spancil Hill (G)
The Spinning Wheel (C) The Spinning Wheel (G)
I like to encourage people to own both the G and C ocarinas, not because that means an extra sale for our company, but because I think they will enjoy having both more than they initially realize. If you are sure you only want one, the G is what I generally recommend.
If you want to compare the difference in size between the G and the C ocarina, please see this discusssion on ocarina thickness in our forum. FAQ list
Do the more expensive ocarinas sound better than the polycarbonate ocarinas?
The simple answer is no. The more precise answer is that there are very subtle differences in sound, but the differences are quite small. It is difficult for most people to distinguish the difference. If I had to put into words, I would say that the more expensive ocarinas have a slightly more solid sound. FAQ list
Are your ocarinas accurately tuned?
Yes. Our ocarinas are accurately tuned. However, one thing to keep in mind is that ocarinas (and many other folk flutes) are affected by blowing pressure. In other words, as you blow harder, pitch rises. Thus, playing in tune is akin to singing in tune. You listen to surrounding musicians and play accordingly. For example, if you are slightly flat in relation to other musicians, you play with a little more breath pressure. This becomes more natural after you have played the instrument a while and have made it your own. FAQ list
What is the tonal range of your ocarinas?
The reading range of our ocarinas is B, C, D, E, F, G, A, B, C, D, E with all the sharps and flats, so you can play any songs that fit that range. Because this is the comfortable vocal range, there is virtually unlimited music in this range, but your recorder and tin whistle books may or may not work well.
Also, in the same way that they teach you to play tin whistles in different keys as D whistles, we teach you to read music with our G ocarina as if it were a C ocarina. Thus, the G and C ocarinas finger identically. However, in our Favorite Carols in Easy Keys book, we include a simple tutorial that quickly teaches you to read music with the G ocarina as a true G instrument so that your range would be as follows: F#, G, A, B, C, D, E, F#, G, A, B with all the sharps and flats. In this range, I pick up a lot of fiddle and tin whistle music and anything written for the Highland Bagpipes or Irish Warpipes.
The tonal range of our C ocarina is: B4 – E6. The tonal range of our G ocarina is 5 steps higher: F#5 – B6. FAQ list
How much is shipping? Do you ship worldwide?
You can find out how much shipping is by adding items to the shopping cart… and continuing to the next page. Shipping costs will then be displayed on the page.
We do ship worldwide.
We ship all orders via the US Postal Service. US orders are shipped via USPS Priority Mail. International orders are shipped via USPS International Priority Mail. Orders are shipped from Connecticut.
We try to ship orders in 1 to 2 business days. If we expect a delay in fulfilling your order we will notify you by email. When we ship your order, we make a request to the USPS to send you an email containing your delivery confirmation number.
We do not charge the customer for any customs fees, nor do we pay any customs fees on the customer's behalf. We are required to fill out actual sales prices on forms we submit to the U.S. Postal Service for foreign shipments. We cannot accommodate requests to submit lower amounts on the value of the goods shipped. FAQ list
---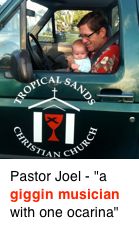 If I lose everything but one Mountain Ocarina in my pocket, I'll still be a happy man — and a gigging musician!
I want to add my voice to all who endorse Mountain Ocarinas.
I have given away four polycarbonate G models, and I'm holding on to a hardwood G, an aluminum G and a polycarbonate C. We gave our son a Warmstone G for his birthday two years ago.
I play sax at four to five worship services a week
The fingering is intuitive for a sax player. I play sax at four to five worship services a week, often switching to your ocarina when the song calls for that voice. When worship leaders schedule gigs, they always note, "Bring your whistle." when certain songs are on the set list. I also play a folk service every Saturday night, where I play ocarina, uke and standup bass. The Mountain Ocarina adds that Irish whistle sound to the most mournful tunes, but it wails on dixieland riffs when the mood lightens up.
The instrument is precise in intonation and extremely expressive. It really is the ideal pocket instrument. I always have one in my pocket, another in my sax case.
I venture to say a thousand people in Palm Beach County, Florida, have heard me play this extraordinary instrument.
When asked, I have to say, "It's an ocarina — but not just any ocarina." You have taken the ocarina from crude folk/toy status to an instrument that rivals the finest orchestral, jazz and folk instruments.
I've attempted to make practical use of Tonettes, recorders, penny whistles, traditional ocarinas
I've played sax for 43 years. I've attempted to make practical use of Tonettes, recorders, penny whistles, traditional ocarinas and the like for just as long. I own seven great saxophones, two basses and six ukes. If I lose everything but one Mountain Ocarina in my pocket, I'll still be a happy man — and a gigging musician!
Thank you for developing and distributing this fine instrument.
Sincerely,
Joel Tucker
Senior Pastor
Tropical Sands Christian Church
http://www.tropicalsands.org/
---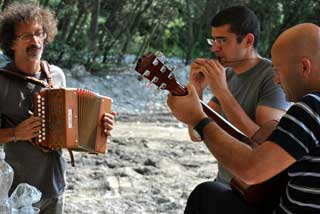 No Mic. Needed To Play With Other Musicians.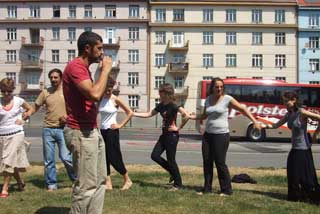 Playing Ocarina For Dancers In Prague.
---
Reasons to try Mountain Ocarinas:
1. You want to be able to play loud and powerful. You want to play outside without being drowned out by outdoor noise. You want to play with other musicians without needing microphone amplification.
2. You want a durable ocarina that you will not fear breaking. Mountain Ocarinas are TOUGH. And if you do accidentally break your ocarina, it will be replaced for life.
3. You want a palm-sized musical instrument that will fit into your busy lifestyle… instead of the other way around. You want an ocarina that you can take anywhere because you won't ever have to worry about breaking it. And if you do accidentally break your ocarina, it will be replaced. For life.
4. You want to eventually play fast, challenging, and technically difficult music. The instrument won't hold you back. It is concert ready.
5. You want the support from a warm, active community of ocarina enthusiasts. A community ranging from complete newbies to music to professional musicians… and everything in between.
6. You think you want a Mountain Ocarina… but aren't sure. The fact that you can try Mountain Ocarinas for 365 days, with minimal risk… is appealing.
7. You are new to music and want to learn on your own. The Mountain Ocarinas self-learning curriculum is a complete "music-teacher-in-a-box." If you will walk through the step-by-step lessons, you will learn the basics of music (reading music and rhythm) while learning to play the ocarina.
8. You are an experienced musician and you want an ocarina that you can "lean" on and push aggressively… as you would expect from a sax, trumpet, Boehm flute, or most mainstream instruments.
9. They are fun.
5 Steps: Should you give Mountain Ocarinas a try?
Step 1: Watch the below 4 videos. If you like the way Mountain Ocarinas sound (when played well), continue to step 2. If no, consider an alternative instrument.
Step 2: Is it appealing to you to play an instrument that can go with you anywhere? If yes, continue to step 3. If no, consider one of the alternative instrument.
Step 3: Does the The T-Rex Guarantee guarantee and return policy appeal to you? For optional details watch the below 2 videos. If yes, continue to step 4.
Step 4 (optional): Watch the below 2 videos which explain the heart of Mountain Ocarinas. Continue to step 5.
Step 5: Read feedback from unhappy and happy customers: Customer Email: The Good, The Bad, And The Ugly
Step 6: Do you want to try learning/playing Mountain Ocarinas?
If no, consider one of the alternative ocarinas or instrument.
If yes, see my recommendations in the FAQ – getting started.
The Go Anywhere Factor.
One of the biggest plusses of Mountain Ocarinas is the "go anywhere factor." Here are some excerpts from posts on the MO forum that get at gist of this idea:
Do I want an instrument that resides in a special case, in a special place, where I go to play and practice; or do I want an instrument that I can have with me all the time?
i have guitars for which i've paid over $3,000…. none of which see the light of day except for special performances or recording work… never outside… never in an uncontrolled environment…. i have some flutes which don't go outside… the MO goes everywhere!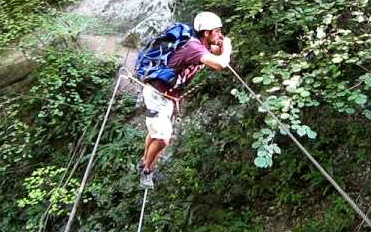 In terms of portability, Mountain ocarinas in particular have a great advantage. Although in size they are comparable to other ocarinas of similar range, they are all built to withstand exposure to just about any environment you're likely to find yourself in, unless you're a firefighter. Clay ocarinas are portable in size (some of them, anyway), but pretty fragile…
I still play the recorder, but I play the ocarina more, because I always have it with me. Yes, there are some tunes that just don't fit on the ocarina. A lot of tunes can be modified to fit, but some can't. But the range of the ocarina is comparable to the range of the average person's singing voice… so a lot of tunes that can be sung can be played on the ocarina.
At the risk of over-generalizing, I would say that the people who are happiest with their Mountain Ocarinas are those who are enchanted by their sound and love having their ocarina with them… often.