1) Concert-Quality Pocket Flutes With A Look And Sound To Feel Proud Of:

While easy to learn, our unique patented precision ocarinas are worthy of serious dedication and public performance.

2) Freedom To Play Anytime, Anywhere:

Our instruments are pocket-sized (and are very durable) so that they can go wherever you go.

3) Home Music Support To Help You Be Successful:

Our home-learning materials and online support allow you to grow musically at home, without a private teacher.

4) A Lifetime Guarantee:

We want you to feel free to take your ocarina along with you. Therefore, if one of your MOUNTAIN OCARINAS

®

ever becomes inoperable due to accidental damage, we will replace it free of charge with an ocarina of similar value.



1) Concert-Quality Pocket Flutes With A Look And Sound To Feel Proud Of:

While easy to learn, our unique patented precision ocarinas are worthy of serious dedication and public performance.
Mountain Ocarinas® has devoted considerable time and expense to prototyping and research in order to create ocarinas that you won't outgrow as your skills improve.
Our devotion to improve our ocarinas is an ongoing passion which has yielded one patent, three patents pending, and some exciting designs for the future.
Our ocarinas are made to strict tolerances so that all ocarinas have consistently good sound quality.
Our hardwood ocarinas have a precision resin liner to protect against the swelling, shrinking, cracking, and mold problems commonly associated with unlined wood instruments.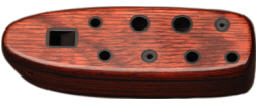 Mountain Ocarinas® play an octave and three notes with all the sharp and flats (i.e., a musical eleventh, or 18 tones) and are available in the keys of C and G. Fully chromatic means that you can play them in many keys besides just in C or in G. For example, it is easy to play songs in the key of D on our C ocarina.
Their wide tonal range means that you can play a large body of music. Because they cover the comfortable vocal range and are fully chromatic, you can play right through a book of hymns or through any songbook in that range without half-covering toneholes.
Their big sound means that you can play in public or sit in with other musicians even without a microphone.
Any instrument sounds adequate when you are sitting at your kitchen table, but you will appreciate our big sound when performing, Christmas caroling, playing outside or in large auditoriums, etc.
When people hear me play unmiked at large conventions or trade shows, they are often amazed that such a big, beautiful sound is coming from such a slim little flute no more than four and a half inches long (11.43 cm).
Their strong-blowing low notes mean that you can play slower pieces with more expressiveness and faster pieces with more excitement, punch, and drive.
Some people, especially at first, may prefer a subdued sounding ocarina that requires you to blow very softly on the low notes. The problem is that such an instrument can suck the excitement, passion, and drama out of certain types of music that you may eventually want to play. Hence, you can get stuck playing only a certain type of music.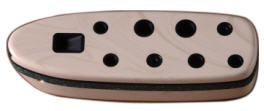 Their squeakproof high notes allow you more confidence to play in public and more freedom to play very quietly when you need to.
Some woodwinds emit annoying (and embarrassing) squeaks or squawks if you don't blow correctly on the high notes. Mountain Ocarinas® are very forgiving!

Their intuitive linear fingering pattern (similar to the saxophone, clarinet, flute, recorder, etc.) is not only easy to learn but will also permit you to play highly complex and ornamented music when you are ready.
The fingering pattern accommodates traditional Celtic ornamentation such as cuts and rolls.
Actually, anything you can play on the Great Highland Bagpipes, you can play on our ocarinas, which has caused a number of pipers to embrace our ocarinas as pocket pipes.


Their quick learning-curve means that you can be ready to play in public in months, not years. Sooner than that if you're already a musician.
Mastering any instrument requires lots of practice, but with our easy-to-play ocarinas and our step-by-step Learning to Play MOUNTAIN OCARINAS® music curriculum, you'll play simple songs from the first session. Do remember that your best tone is not achieved immediately. Rather, it will continue to improve over time. Of course, the more you play, the quicker the process.
Because Mountain Ocarinas® don't require any special blowing technique, or lots of air, or big hands, children can start at a younger age than with most other musical instruments. We have had nice results starting children as young as five or six. (Note: With younger children, ideally one parent should learn along with them.)
The carry-it-with-you factor can be a significant learning advantage. It is easy to rapidly improve your skills when you have the opportunity to make music for a minute or two whenever you feel a bit bored.
Mountain Ocarinas® are fun, but they are definitely not toys. In fact, these are instruments to grow into, not out of, because they are designed to play at a higher level when you are ready.

2) Freedom To Play Anytime, Anywhere:

Our instruments are pocket-sized (and are very durable) so that they can go wherever you go.
With Mountain Ocarinas®, it is easy to bring your ocarina with you through life on its safety neckcord or in a pocket, purse, or belt case. As a result, you just naturally find yourself playing in situations you may not have dreamed of:
Sitting around a campfire with family or friends.
Backpacking along mountain trails.
Biking, canoeing, caving.
In churches, nursing homes, or college dorms.

With Mountain Ocarinas®, you can play your instrument as a relaxing break... when you choose.
You can't become an accomplished musician without lots of practice, and I am completely in favor of regimented practice routines. My son has a practice schedule, and he plays his ocarina for me whenever we go out in the car together. With my ocarina I have come to relish the experience of making music when I choose to play, not just when I have to practice.
With my ocarina, I can play at a moment's notice wherever I am. I don't have to run off and abandon my family every time I want to play a couple of songs. As a result, music has become what I dreamed about as a kid: a joy instead of an obligation.
No musical instrument is right for everyone. But if you are a former musician who misses making music, Mountain Ocarinas® may be what you have been looking for.
With Mountain Ocarinas®, you don't have to baby a fragile or sensitive instrument.
Mountain Ocarinas® are made tough so you don't ever have to leave them behind. (They are also guaranteed against accidental breakage, just in case.)
Ocarina Crash Tests... Ouch!
On a trip to Mexico that I took with a group of very musical people, my ocarina was the only instrument among us. Unfortunately the guitars, trumpets, bases, clarinets, etc., all stayed home. What a shame. After all, music is an international language, able to communicate even when words fail us.

With Mountain Ocarinas®, many people find that they can stick with music, even when life feels too busy.
Mountain Ocarinas® are lifetime instruments that fit comfortably into a pocket...and into your active lifestyle.
Personal Note: As a very busy adult —I'm an involved homeschooling dad with special needs children and a demanding business— I find time to play nearly every day simply because my ocarina is with me for whenever I have a free moment. On the flip side, I'm afraid it's been a long, long time since I've picked up my wonderful but bulky old saxophone. It just refuses to follow me around the way my ocarina does.
Playing Mountain Ocarinas® doesn't mean that you give up the instrument(s) that you already play. A number of serious flute, fiddle, keyboard, sax, trumpet, guitar, etc., players enjoy our instruments as take-along friends, as well as for performance.

3) Home Music Support To Help You Be Successful:

Our home-learning materials and online support allow you to grow musically at home, without a private teacher.
Our self-learning music curriculum called Learning to Play Mountain Ocarinas® consists of a 24-unit book with 3 companion audio CDs. It guides you step-by-step from sounding your first notes to playing from a book of folksongs or hymns.
Learning to Play MOUNTAIN OCARINAS® doesn't just teach you to play the ocarina. Rather, it teaches you to read music, which is a language that translates to any instrument.
Absolutely no previous musical experience is required.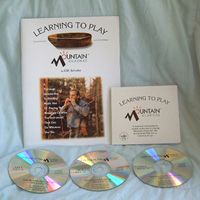 Free email/internet support from MOMTM, the Mountain Ocarinas Mentor, is available to help you stick with music and reach your musical goals.
MOMTM is a musical mentor, providing encouragement, instruction, inspiration, and accountability to home music learners. Up to 10 family members per email address can receive individual help from MOMTM.
MOMTM helps you set practice and performance goals. Then she tracks your goals and reminds you of them because MOMTM knows that if you play a few minutes a day, you will be playing nicely within a year. In five years...WOW!
MOMTM's help is free of charge if you own our instruments, so families (especially home educators) can save thousands of dollars each year on private lessons.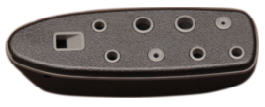 In addition, MOMTM can help families avoid the hectic pace created by having to drive to all those private lessons.
And MOMTM helps you find ways to serve others with your music. (The most motivated musicians are those who are preparing to play for others.)
Over time, MOMTM will help you grow in your skills and musicianship with her projected forums and online tutorials. (We only recently launched MOMTM after a long period of preparation, so many good things that MOMTM hopes to offer are yet to come.)
Come what may —vacations, new babies, new jobs, etc.— MOMTM's goal is to keep music going, even when you forget.

4) A Lifetime Guarantee:

We want you to

feel

free to take your ocarina along with you. Therefore, if one of your MOUNTAIN OCARINAS

®

ever becomes inoperable due to accidental damage, we will replace it free of charge with an ocarina of similar value.
We make our instruments tough precisely so that you will feel free to play anytime, anywhere. Nevertheless, if one of your MOUNTAIN OCARINAS® is ever accidentally damaged to a point where you can no longer play it, simply return it to us. We will replace it free of charge with an ocarina of similar value.
We hope that you enjoy playing your ocarina as much as we do ours!
Sincerely,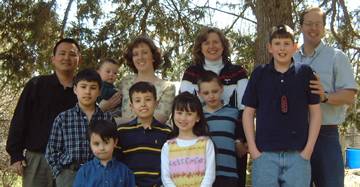 The owners of Mountain Ocarinas Inc.
Comments From Customers
I would hear them later "showing off"
their ability to their friends...
Dear Karl,

I wanted to write a quick "Thank you" for your ocarinas which you sent for our trip to Mexico. We had a great trip!

We did a musical program in several villages with a team of 17 musicians and many instruments including 3 acoustic guitars, electric bass guitar, congas, bongos, maracas, and tambourines. We used your "G" ocarina in every song to highlight the melody so that the children could learn the songs. It was so loud and clear that it stood above all of the other instruments, even without amplification!

It is the best and simplest way to teach a new melody. The children and the adults loved the sound and would gather around to examine them and play them. Even the children could learn a song very quickly, and I would hear them later "showing off" their ability to their friends.

Since our return, I have been using it in our worship services at church. It has a beautiful, clear tone, that really compliments the music.

Thanks again for such a great little musical instrument!

Sincerely,

Eric Hall

Pastor of Calvary Fellowship Church,
Wayne, PA.
Results *not* typical
Recorded after 8 days with Mountain Ocarinas
Almartino received his first Mountain Ocarinas on 11/26/2007 at his home on the enchanting island of Capri, Italy. 8 days later he created and posted the above video on YouTube.
Impressive.
Almartino is a talented musician who plays a number of instruments. Results not typical.
http://www.almartino.it
I could sell these things

Today, I decided to wear my hardwood C on around my neck, instead of carrying it in a pocket. The polished wood is very striking to look at.

This morning, after recording in Car Studio again, I walked to Market East station to buy a train ticket for my son. I got to the ticket window, and the ticket seller pointed to the MO and said "What's that thing?"

"An ocarina."

"A what? I never heard of that."

"It's a musical instrument."

"It is? Play something!"

Obediently, I played a quick "God Rest Ye Merry Gentlemen." More people gathered around, including the people in the line behind me. The ticket seller and about three others asked where they could get one. I wrote down the MO web site on slips of paper that the ticket seller kindly gave me.



Later today, I attended a small meeting of Esperanto speakers in Princeton, New Jersey. Okay, I grant you that's weird enough in itself, but I never claimed not to be weird! Once again, people started staring at this thing hanging around my neck. I told them it was an "okarino" which is the Esperantized version of the word. It so happens that many Esperanto words are built out of prefixes and suffixes. "Okarino" isn't one of them, but it looks a bit like it is. "Ok" means eight; "-ar" means group; "-in" means female. So "okarino" can be read as "a female collection of eights," which of course makes no sense at all, but it's the kind of geeky thing that makes Esperantists smile. One of the people at the table flatly denied that it could be an ocarina, because "?i ne aspektas kiel batato," that is "it doesn't look like a sweet potato." That led to a discussion of the various kinds of ocarinas, and I had to make up a word on the spot for "inline". Once again, the discussion ended with me writing down the MO web site on slips of paper for people.

After that, I had a stroll around Princeton, and wandered into Farrington's Music store, one of those nice old-fashioned tiny music stores crammed with stuff. I was just going to look at whistles and whatever other interesting stuff they might have. Maybe a new recorder. Before I could as for anything, the lady who was running the store pointed and said with great emphasis, "What is THAT?" I said it was an ocarina, and she said "Incredible! The only ocarinas we have are these," and she pointed to some cheesy $5 painted pendants on a try. Then she asked me to play something. By now I was expecting this, so without hesitation I once again launched into "God Rest Ye Merry Gentlemen" and then threw in, on impulse, "Swing Low, Sweet Chariot," with a few extra riffs thrown in. I got a nice round of applause from her and the other customers in the store. Her partner said "We should be selling those." Again, people asked me for into. I felt a little awkward, since I was in a music store, but she reassured me it was okay, and in fact was interested herself. And I bought a recorder anyway. I've been meaning to get a wood one for ages, but they're hard to find in stores. Farrington's had a Hohner maple student model, and that was just fine.

I think that if I had a barrel of MOs and stood in a mall just playing, I could sell them pretty fast.

ubi




ubi playing "A Swingin' Safari"


bold added by MO. See original post in the forum.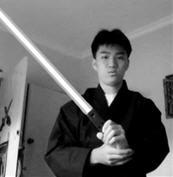 Kissing88's Introduction

Hello folks at MO!

Some of you may already know me. I'm Sam, or "kissing88", and I am an administrator at the notorious glorious The Ocarina Network Forum.

Frankly I had been skeptical about Mountain ocarinas for quite a while.

I did own a Polycarbonate G Mountain Ocarina over a year ago (as you can see in this old video of me ), but back then I was only months into the ocarina obsession passion and was an absolute transverse ocarina chauvinist. I think Zelda might have been to blame for this.

Despite knowing that my old Poly G was a nice instrument that was affordable, indestructible and pocket-sized... because of my strong preference for 12-hole style ocarinas it did not stay in my collection for too long. I ended up giving it as a gift to a young friend at church who was curious about ocarinas. I felt that it was the perfect ocarina for such a kid, since he has two rowdy brothers who play rough with him (ie: a hell for fragile ocarinas), and I trusted MO's quality to be acceptable as a gift (I would never give an ocarina I don't think is good as a gift).

And yeah, from that day on I felt that I was finished with MO's. I had owned one, experienced how it was like and had convinced myself that it was not my style of ocarina. I was a sweet potato man. I went on to pursue various 12-hole ocarinas, Double ocarinas and Triple ocarina. Afterall, why play such a simple 10-hole Inline ocarina when you could be tooting chords on these complicated multi-chambered ocarinas? I could live without putting an MO in my hands ever again. I am a sweet potato man.....a sweet potato man... I said to myself over and over.

Time passed, and with it came more experience with ocarinas and improvements in playing. The Ocarina community had changed a lot too with time. Forums were established, new brands from afar had been discovered, people started having deep discussions about which ocarinas they prefer, etc etc etc. It all felt like we were part of some new era for ocarinas. The disease called Ocarina Awareness was spreading all over the world.

MO did not remain dormant either. I noticed new things going on, like the video that guarantees "Lifetime guarantee", Variations on Greensleeves by Karl (which I absolutely love listening to), a horror video of shattering ocarinas, why Karl wears the same clothes, recording tips, etc. I learned so many things from these videos, like how to record well, how to pronounce "Target" correctly, etc and was greatly humbled by Karl's expertise, experience and insight. With all this happening, I have to admit I started getting cold feet about having given away my old Poly G. But how could I get it back from the kid? I even considered asking him whether he wanted to trade it with one of my 12-hole ocarinas that I don't use very often to get it back.

MO then made this forum. At first I was very skeptical about this too - it's a forum dedicated to one brand... how far could it go. I was encouraged to come here by good ol' Cliff, who had always been very friendly and enthusiastic towards me. I joined, and even if I didn't currently own an MO, I still liked to drop in every now and again because of the warm and cheery atmosphere and the humor (lol @ ocarina chucks).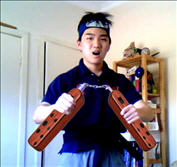 After listening to recordings by ubizmo and Karl's unfinished Mountain Myst album, I started seeing beauty in MO's that I did not see before.. I started getting blasphemous temptations to want MO's again.

As time went on with my own ocarina playing, I started wanting ocarinas that I could carry with me everywhere I go and I would not have to fear of breaking. I do have a lovely Woodsound Alto C ocarina that is made of wood.. but even wood is susceptible to damage. 12-hole ocarinas are also bulky to carry around as easily. I started looking into cheap plastic pendant ocarinas. However, I needed more range.. and I always did prefer linear fingering.

The material Corian ("warmstone") started to really grab my attention. It looked like such a beautiful material that is also very tough and non-porous. I would post on The Ocarina Network every now and again that I would love to see more ocarinas made of that mysterious Corian material, and that the ocarina of my dreams would be made of Corian.

And yeah.. one thing led to another.. and by some strange twist of fate (or should I say "divine prompting" ) I now have in possession a lovely Corian C and G Mountain ocarina set of that special dark green, jade design. It just arrived in the mail today (much sooner than I had "expected").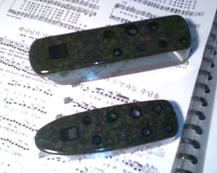 (Thank you so much Cliff and Karl!)

My love for MO has been rekindled a second time around (love is sweeter the second time around), and I've become a full-blood MO fan. I am overwhelmed by the pure beauty about everything to do with these MO's. They are so shiny, elegant and compact, like precious magical relics. The sound is also refreshing and powerful, which is what I am starting to prefer recently.

I did not post an introduction here at MO forums for so long, because until today, I did not really feel that I was part of this strange Mountain ocarina cult. But perhaps it was inevitable, and my descent to the dark side was only delayed because of Zelda. The MO's have instantly become one of my favourites, and I am very happy to now be a legitimate member of the wonderful community.

I am amazed at the full bodied tone quality and clarity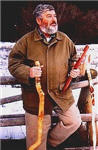 Hello Gentlemen:

I got the most amazing instruments in the mail today!!!!!!!!!!!!!!!!!!!

I looked at them and then hung one around my neck and immediately began playing it. I got, as you know a C and a G.

I have been making flutes (Native American) for many years and love them very much but these little Ocarinas are just as you said "Concert Quality" Instruments.

I am retired now and I go into the Mountains nearly every day. I will be leaving in a few moments for a walk in the Rattlesnake wilderness. I have decided on the G flute to wear and play today. I have a favorite rock along the Rattlesnake River that I like to sit on and play the flute simply for my own enjoyment. I am amazed at the full bodied tone quality and clarity.

Thank you for an exceptional job on designing this flute and thank you both for making them available to everyone. You could spend hundreds of dollars and still have a lesser instrument.

Congratulations and Thanks,

Papa John Manytrees

http://home.earthlink.net/~jnpherring


Opening a whole new world to me

Dear Karl,



I wanted to take a moment to thank you and your associates for opening a whole new world to me. I am 58 years old and have never played a musical instrument well.

I think it was sometime in May that my bride brought home one of your "Student" packages from a home school event here in Houston. It was for our 11 year old son, but I picked up your lesson plan to glance through it. I was impressed with its clarity and content. I listened to the first CD and followed the instructions. Now I'm hooked. After years as a percussionist and singer on our praise team, as well as plunking around on my guitar, I can finally read and play music. It's like learning a whole new language.

I am committed to go through the entire lesson plan (I'm now on # 16) and practice daily (give or take a sick day now and then). It is truly a joy, not only to read music, but to now be able to write the music the Lord has placed in my heart.

Thank you so much for all your effort...and your wonderful instrument...

Sincerely,

Biff Van Cleve
Mars Hill Productions
Missouri City, TX


It's obvious that you have a true passion for your ocarinas

Hello from Japan. :)



My wife and I just wanted to say thank you for making such a great ocarina. I am an American guy and me and my Japanese wife live in Japan. We received our ocarina in only 4 days after ordering. That is incredible service. And you only charged us for actual shipping costs. We were very impressed about so many things regarding your ocarinas and your company policies. The ocarina we purchased is high quality and sounds wonderful. I have been playing the tin whistle for a few months now, and decided to try out your ocarina. My tin whistle is a Clarke Sweetone.

We also ordered your Music Curriculum and the 300 Celtic Folksongs Book. The Curriculum is great. The cd's are really helpful and the books is well written. We love Celtic songs and they sound so beautiful on the Mountain Ocarina. It's wonderful that you made a Celtic song book specifically for the Mountain Ocarina. And over 300 songs! Your companies' products, policies and ideas are so well thought out... such a rare thing these days.

It's obvious that you have a true passion for your ocarinas. And not just trying to make a quick buck from your products. When we first visited your website, we were so impressed with the descriptions of your quality products. And the descriptions of being able to play a portable, affordable, quality and near bullet proof ocarina anywhere really caught our attention. I was never this excited about my Clarke tin whistle. We hope your company never loses it's personalized attention to service, well thought-out ideas, and quality (which usually can't be found in larger companies). And that neck strap... great idea! You guys just make too much sense. Thank you and keep up the great work and ideas!

Joe and Shizuka
Hokkaido, Japan


I spent the entire summer playing the Oc on my lunch breaks

After a year or so of searching for a "portable" instrument, I was recommended the ocarina by a friend who plays a clay one. The thought of carrying a clay instrument while backpacking or while starting a new job in a state park made me nervous to say the least. So the winter of 2005 I spent hours looking online and at the curiosity stores in and around Laramie, Wyoming and Denver. One night I happened upon your site and was at first unimpressed and skeptical, but your video of Karl playing the Poly. Oc. impressed me enough that I picked up not only the flute but the how to play book and cds as well as the 300 Celtic folk songs.
I spent the entire summer playing the Oc on my lunch breaks while working as a campground attendant in South Dakota over the summer.
On more than one occasion it was entertaining to see people seeking me out, enchanted by the sound.
thank you very much for making an affordable yet fully functional instrument,
Marcus Gallegos
Custer State Park
South Dakota
I've never played an instrument before so my family...

I would just like to say you guys have done a terrific job, with everything, the ocarinas, curicullum, ... everything.
I got one of your ocarinas and the 'Learning to Play' book last week and it's very well put together. Most people I know who play instruments had to go to school for almost 2 years before they even finished learning how to read notes. But with your book I could already read them all in less than a week! Without any prior musical education.
The diatonic fingerings are also very easy to learn and I could already play the first song (Hot Cross Buns) in a matter of minutes! Of course it's a very easy song but still, I was impressed by the pace I was learning at. I already braced myself for months of irritation to learn to play, but boy, was I wrong.
I've never played an instrument before so my family was also impressed by the ease of this instrument. They were expecting a lot of false notes and cursing from me, hehe. The squeakproofness (is that a word?) of this ocarina is amazing.
A friend of mine who's like a musical genius (he can play about 7 different instruments) wanted to try it so I gave it to him. Even without a fingering chart or sheetmusic he could play basic songs within minutes!
Anyway, what I'm trying to say is. The mountain ocarina is an extraordinary instrument, easy to play, quick to learn and produces a beautiful sound. You've really done a remarkable job with it.
I wish Karl and all other people who made Mountain Ocarinas possible the best of luck and a flourishing business.
Regards from a very satisfied customer,
Cedric Jacobs
Schilde, Belgium
| | |
| --- | --- |
| | |