Product List
Ocarina Availability Notice
Out of Stock We greatly appreciate your interest in Mountain Ocarinas, and we hate to disappoint you. Unfortunately, all of our ocarinas will be out of stock for the foreseeable future.
Why? Karl is busy working on the final stages of bringing Coda –a unique everyday carry flute– to the market. Tough, light, and pocket-sized, Coda is designed to bring along and play anywhere. At the same time, Coda has a range of two full chromatic octaves and employs an easy, intuitive, fluid fingering system that makes it possible to play a near endless repertoire of songs with great virtuosity.
A Long Term Project Nearing Launch
Several years in the making, Coda has been a complex, expensive project for a small company like ours. However, our belief in this new flute is so strong that we've recently chosen to prioritize it over keeping our present instruments in stock. Right now, all of our resources –time, money, and attention– are focused on bringing Coda to the market.
If you would like to know more about our new flute…
Please fill this contact form: Coda EDC Contact Form.
or visit

www.CodaEDC.com

.
This availability notice is for our ocarinas. Our Self-learning music curriculum and music books listed below are still available.
All of our ocarinas:
Include a neck cord with safety connector so that you can carry your ocarina easily and safely.
Are fully chromatic with a range of an octave and three notes (18 tones). The C ocarina has one less hole but has the same 18 tone range (see the FAQ for a detailed explanation).
We ship worldwide. How much is shipping? More info
---
Self-Learning Music Curriculum

Price: $24.95
Learning to Play MOUNTAIN OCARINAS® consists of a 40 page book (24 units) and 3 companion CDs.

This thorough introduction to music guides you step by step from sounding your first notes to playing from a book of folksongs or hymns.

Designed for learning on your own, without a teacher, so absolutely NO prior knowledge of music is required.

Note: The songs recorded on the instructional CDs are performed on a G ocarina.
---
300 Celtic Folksongs for MOUNTAIN OCARINAS®

Price: $19.95
A wonderful collection of traditional music from England, Ireland, Scotland, and Wales that sounds great on the ocarina.
This book is also very suitable for other folk instruments. (We specify for MOUNTAIN OCARINAS®only because some ocarinas do not have enough range to play all the songs in this book)

Full of haunting ancient airs and ballads as well as spirited faster tunes.

The easiest songs are noted so that learners can quickly find songs that they can play.

Enough material to keep you busy for a long, long time.
---
Favorite Hymns in Easy Keys

Price: $9.95

A book of 45 hymns with lyrics and chords in an easy to read format.
---
Favorite Carols in Easy Keys

Price: $9.95
Nineteen favorite Christmas carols in easy to read and play settings, with chords and lyrics.
Chords and music are written so that a G or a C ocarina can play along with other musicians without transposing.
Includes a tutorial on how to play your G ocarina with other musicians.
---
Mountain Myst Album

Price: Priceless
6 Timeless Songs, on Mountain Ocarinas with accompaniment
Tracks:
1. Cumberland Crew
2. Bridget Cruise
3. The Dawning Of The Day
4. Mist Covered Mountains
5. High Barbary
6. Skye Boat Song
---
The T-Rex Guarantee
We want you to take your ocarina every place you go… and not have to worry about babying it. To the beach, on an African safari, on an expedition to the North Pole or even on a journey in a time machine. If your ocarina is ever accidentally damaged to a point where you can no longer play it, we will replace it.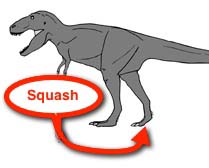 When You Return To The 21st Century
If your time machine travels take you to a pre-historic era, and you are chased by a tyrannosaurus rex, and your ocarina is squashed in the pursuit… no problem at all. When you get back to the 21st century, mail us your ocarina pancake. We will either fix it or replace it with an ocarina of similar value. No questions.
365 Days To Decide
In addition, you are covered by our 365 Days Complete Satisfaction Guarantee. Order any products directly from us (either from this website or over the phone). Try our products for as long as you like… up to one full year. If you decide for any reason that you don't want to keep any of our products, simply contact us by phone or email and let us know. We will cheerfully refund your full purchase price. We will also refund the shipping charges for orders shipped to the U.S.A.